A week before we became a quaint little family of four, Richard and I went on our once a year date night. Though Moline's
Barley and Rye
is not a greasy joint, we decided to head there for a nice quiet dinner. After all, we are high brow people who enjoy visiting locally owned establishments.
Barley and Rye's schtick...I mean concept, is that they are
farm to table
. They use ingredients grown in a 200 miles radius from the Quad Cities. The menu is for a sophisticated palate... one that my Taco Bell loving self does not possess.
"You told me we were going to Taco Bell!"
On this particular night, after dusk, we set out to satisfy a distinct craving...for meat !
Though not a fan of red meat, I found a hamburger oddly appealing. To appease my adorable werewolf-like blood lust, I ordered the burger with a maple chorizo and side of Boetje's green beans from the specials menu. Because meat topped with more meat is just what the doctor ordered for a healthy pregnancy.
Richie must have been satisfying a carnal craving as well. He chose the bone marrow starter and an order of pork belly dressed with apple butter and fennel.
After a fairly long wait, our dishes were paraded out, one at a time. The bone marrow looked particularly skeletal and not unlike the marrow treats the corgis enjoy.
dem bones
I could not muster the courage to try it, but no matter, Richie had it finished in about 60 seconds, which is really not that impressive when you consider the amount of edible food it contained. He said the texture was off putting.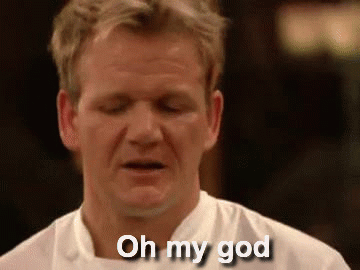 I did partake in the pork belly, which was similar to a soft bacon but with the apple, had an added sweetness to it.
belly for my belly
I liked the texture and different tastes in this dish, but again, there wasn't much food there.
The burger was, as requested, well done. The flavors from the chorizo infused the burger with some sweet and spicy flavor that cleared my sinuses, but the overall texture was a bit crumbly and dry.
McCute
I ate a vegetable.
The chorizo's maple flavor was strong and I finished feeling like I had just polished off a hearty breakfast. I left with a strong case of acid reflux and I suspect Richie did too, after paying our bill...yikes.
What can I say? We deviated from our normal food choices and took a chance on some unique dishes from Barley and Rye. It wasn't our cup of (fifty dollar) tea, but it might be yours.
The menu
changes with the seasons and availability of ingredients. Be sure to check out the ever changing Chef's features and event nights on their
FB page
.